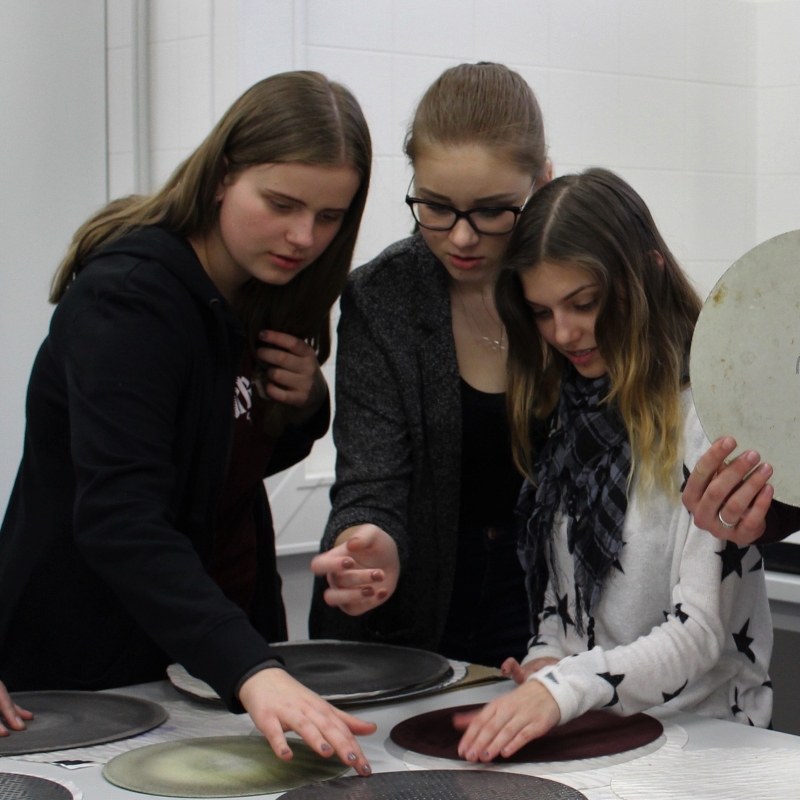 In July 2017, the first Summer School of Young Chemists was held in Banská Štiavnica (Slovakia), attended by the best participants of Chemical Olympics in the D category. During the weekend of 2 to 4 March 2018, ten of these high school students from all over Slovakia came to look at the work of scientists at the institutes of the Slovak Academy of Sciences.

At our Institute, students gained new knowledge and first experience with microstructural analysis of different materials. Students had the opportunity to take a close look at the whole process from the sample preparation to characterization by light and electron microscopy.

The excursion excited the students. T

heir interest in our field of research was confirmed also by a number of inquisitive questions for the Institute's researchers.